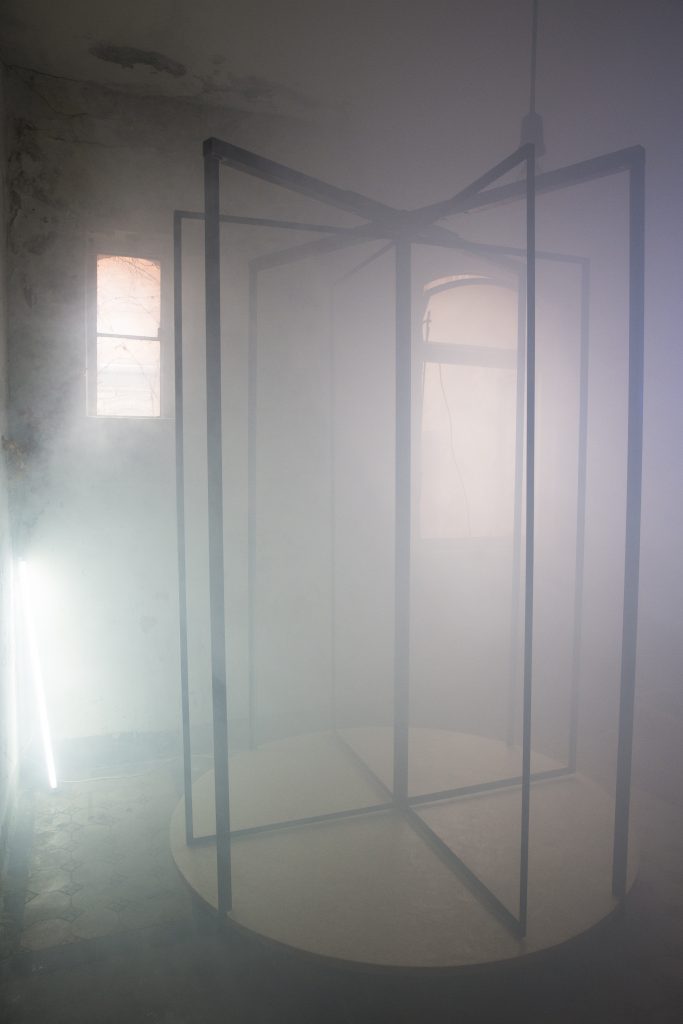 Kraftwerk Bille, Hamburg, 2017
Re/volving Door is an 8-hour performance installation developed in 2017 at Kraftwerk Bille during a two-month residency. Unfolding from the motif of the revolving door, the performance investigated the possibly infinite moment of passing over, as a specific place of perseverence. In the course of eight hours a game was developed together with the constantly changing spectators*. An abstract replica of a revolving door (see photo) became the stage.
Four exits, four entrances: Each of the four exits led to a different atmospheric intervention or performative action. In this sense, Re/volving Door explores the narrow line between the performers* and the spectators*. In the confusion of dramaturgical rules, the linking of disciplines and the possibility for coincidences, qualities such as vulnerability, exchange, intimacy and surprise were revealed.
Sculpture: wood, steel